All Past, Present and/or Upcoming Shows are Presented Here.
You Need to be Registered and Logged in to Post an Upcoming Show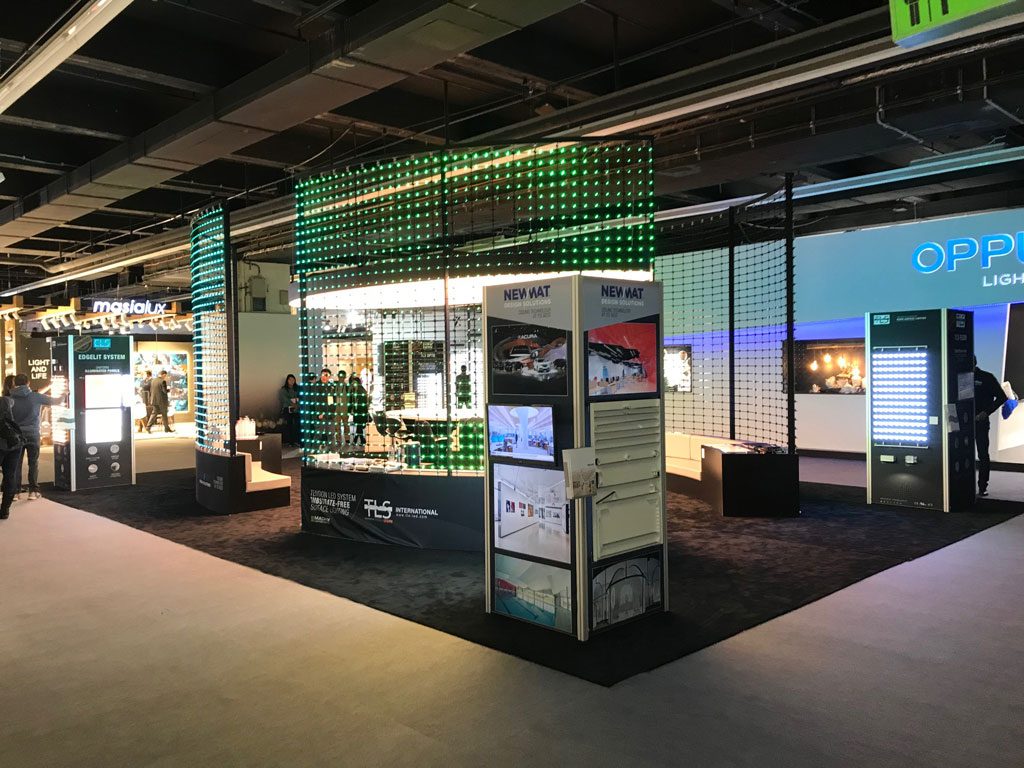 light + building, The world's leading trade fair for lighting and building services technology in Frankfurt is over, here's our booth if you've missed it.
Please accept YouTube cookies to play this video. By accepting you will be accessing content from YouTube, a service provided by an external third party.
If you accept this notice, your choice will be saved and the page will refresh.
A total of 2,714 exhibitors from 55 countries launched their latest products onto the world market. Altogether, more than 220,000 trade visitors from 177 countries made their way to Frankfurt Fair and Exhibition Centre.
---
From: Newmat India Pvt Ltd
Name of Show: ACETECH 2019
Show's Starting Date: 11/07/2019
Opening Hours: 10:00 AM Until: 06:00 PM
Show's Ending Date: 11/10/2019
Show's Street Address: Nesco Exhibition Grounds, Goregaon
City / Town: Mumbai
State / Province / Region: Maharashtra
Country: India
Message: Acetech is the largest annually held exhibition in India on Architecture, Construction, Engineering, Building Materials and Allied Sectors. The exhibition provides an authoritative representation of every sector in architecture and design and shows the latest innovations in the construction industry. Acetech is a perfect platform for designers, architects, developers, product manufacturers and service companies. The exhibition is accompanied by a symposium for new ideas and solutions for construction related issues.
Submitted On: January 29, 2020 11:29 AM
---
From: NEWMAT USA
Name of Show: LightFair International 2018
Show's Starting Date: 05/06/2018
Opening Hours: 08:00 AM Until: 05:00 PM
Show's Ending Date: 05/10/2018
Show's Street Address: McCormick Place
City / Town: Chicago
State / Province / Region: IL
Country: USA
Message: TLS International + NEWMAT Design Solutions would like to invite you to the next LightFair International 2018 from May 6-10 @ McCormick Place in Chicago, IL USA...

Our Booth is #3467

You may register to this event here:
https://www.lightfair.com/exhibitor/?id=26178
(just copy and paste this URL in your browser)
Submitted On: April 13, 2018 1:47 PM
---
From: NEWMAT + TLS
Name of Show: Light & Building Show in Frankfurt
Show's Starting Date: 03/18/2018
Opening Hours: 09:00 AM Until: 06:00 PM
Show's Ending Date: 03/22/2018
Show's Street Address: Frankfurt am Main
City / Town: Frankfurt
State / Province / Region: Hesse
Country: Germany
Message: The world's leading trade fair for lighting and building services technology presents intelligent and networked solutions, future-oriented technologies and current design trends.
You may Register here:
https://light-building.messefrankfurt.com/frankfurt/en.html

Or... You may also register Here: https://www.tls-led.com/events/light_building_2018.php
Submitted On: February 23, 2018 11:38 AM
---